PRESENTED BY: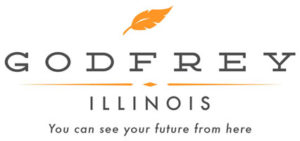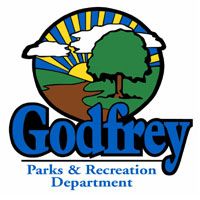 Shop Godfrey is a shop local initiative undertaken by the Village of Godfrey's Park and Recreation Department, the Economic Development Department, RiverBend Growth Association and Godfrey's local Businesses.
How you as a business person "Can bring in more business – While you support the Godfrey Community."  Click here for Participation Agreement
If you hold one of the Shop Godfrey medallion, feel free to use them at any of the merchants listed below to receive a discount when you SHOP GODFREY!
If you do not yet have a medallion, you can pick one up at:
Godfrey Parks and Recreation: 6810 Godfrey Road, Godfrey, IL 62035
Check back often to see what new offers are available!
New American Funding
Deb Higgins
2724 Grovelin, Godfrey
618-467-5626
www.newamericanagent.com/debhiggins
Preapproval, credit report and $250 off closing cost on loans closed by 12/31/19
Bakers & Hale
Kelsi Baker Walden
7120 Montclaire Ave, Godfrey
618-433-9748
www.bakershale.com
5% discount on all food
Freer Auto Body
Margaret Freer
4512 N. Alby, Godfrey
618-466-6151
www.freerautobody.com
$50 off a $500 repair
Rose Optical
Marie Mangrum
3300 Godfrey Road, Godfrey
618-466-8787
www.roseopticalinc.com
30% off a complete pair of prescription glasses
Black's Sporting Goods
Brad Haug
2720 B Grovelin St., Godfrey
618-466-7333
www.blackssportinggoods.com
10% off all regularly priced retail merchandise (Excludes team purchases)
Shivers' Frozen Custard
Brian Morris
3318 Godfrey Road, Godfrey
618-466-6915
www.shiversfrozencustard.com
Free small cake cone with any purchase of equal or greater valve.
1 Stop Supplements
Josh Gunther
5729 Godfrey Road, Godfrey
618-433-8320
www.1stopsupps.com
5% off storewide
Bliss Salon & Spa
Kaysee Johnson
3047 Godfrey Road, Godfrey
618-374-6292
www.beblissbeautiful.com
10% off bareMineral make-up, CBD products, and essential oils
Economic Development Additional Links
Related Pages