Related Pages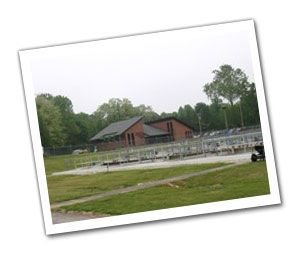 The Village of Godfrey Sewer Department provides and maintains the sanitary sewer system in the Village of Godfrey.  The Sewer Department is also responsible for the processing of the wastewater received at the sewage treatment plant and maintenance of the plant.  EMC-American Water, an operational management firm, is contracted to perform the day-to-day operations of the system and providing the sewer billing service.
In the event of a sanitary sewer related emergency, please call 618-466-3334.

TO PAY IN PERSON
If time does not permit mailing your payment, you may bring it to the Sewer Department at: 4725 Brecht Lane, Godfrey, Illinois between the hours of 8:00 a.m. to 4:00 p.m. Monday through Friday; or Village Clerk's Office, 6810 Godfrey Road, Godfrey, Illinois between the hours of 7:30 a.m. to Noon and from 1:00 p.m. to 4:30 p.m., Monday through Friday.
Payments at the Sewer Department can only be done by Cash or Check.
**For your convenience, a 24 hour DROP BOX is located to the left of the Village Hall's front doors at 6810 Godfrey Road.
To Pay Electronically:  See Sewer Department Additional Links – Online Sewer Bill Payments
To Pay by Phone: See Sewer Department Additional Links – Payment by Phone – Sanitary Sewer Billing Only

In the Sewer Department
Related Pages