Related Pages

The Dissolution of the Godfrey Township was on May 20, 2019
By the Referendum voted on by the voters of the Godfrey Township and the Municipality of Godfrey on November 6, 2018
Assistance with Exemptions or any other related assessment issues please go to the Parks and Recreation Department at the Village Hall Building.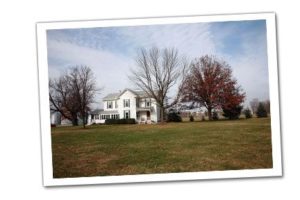 The Office of Township Assessor is one of the most important and least understood of all Township offices.  The Assessor does not assess taxes on property.  The Assessor does appraise property and places values on it according to formulas set by the Illinois Department of Revenue.  By state statute assessments are based on the market value of property, and the tax burden is to be evenly spread over all the taxable property.  The Assessor's responsibility is to discover, list and appraise all real property in the jurisdiction.  To ensure that each property is at the statutory level of market value, and that similar property is equitably valued.
The Assessor's office maintains current data on each parcel it assesses.  This data includes ownership information, maps of parcel boundaries, inventories of land and structures, property characteristics, and any applicable exemptions.
Township Assessor Office Hours: The Office has been Dissolved and Abolished
Township Assessor Additional Links
Related Pages