Related Pages

North Alton – Godfrey Business Council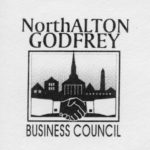 About Us
The North Alton- Godfrey Business Council is an all-volunteer, not-for-profit organization, founded over 70 years ago by three prominent North Alton business owners. Its energies are devoted to promoting activities and projects which directly benefit its membership and the communities which it serves. Its diverse membership includes locally/nationally owned retail and service businesses, financial institutions and investment counselors, health care and educational educational entities, retirement communities, automotive dealerships and collision shops, insurance, accounting and legal counsel, as well as individual members.
Monthly Meetings – Membership Dues
The Business Council meets the second Tuesday of each month at a different location, with meeting notices sent by email. There are eight (8) breakfast, three (3) luncheon and one evening meeting. The meetings always include a presentation of current interest. Meeting summaries are posted on our Facebook page (www.facebook.com/northaltongodfreybc).
The Council's fiscal year runs from April 1 through March 31, with a per business entity dues structure of $55 annually.
Council Member Activities
 Our grassroots organization has gained community respect through the annual promotion of the following:
Beautification – North Alton Business Corridor
Twenty-seven (27) flowering planters adorn the North Alton business district from May through September and are watered daily to bring color and beauty to the area.
Expressions – A Musical Experience
Five (5) FREE music concerts are performed during the months of June through September at Alton Senior High School Performing Arts Center. Groups are "Big Band" and Jazz Ensembles.
Breakfast With Santa
This event has become one of the more popular activities sponsored by the Council. It is held the second Saturday of December at the Godfrey Knights 0f Columbus hall and is designed for young children to meet Santa, enjoy good holiday entertainment and have a hearty breakfast.
Community Holiday Support
The Council volunteers one night at Christmas Wonderland at Alton Rock Springs Park as well as financially supporting "Every Child Shall Have Shoes" and the Crisis Food Center.
Community Projects
 The Council is pleased to have participated or completed the following projects:
Whispering Winds Gazebo – Glazebrook Park – Godfrey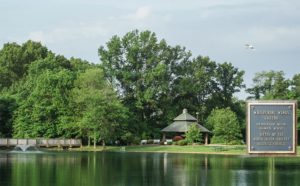 Lake Walking Trail – United Methodist Village – Godfrey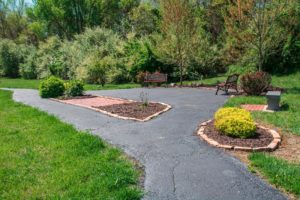 Hoffman Gardens – Great River Road – Godfrey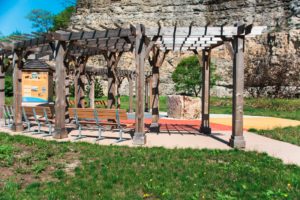 Contact Information
Questions or interest about the organization may be directed to [email protected]
or 618-466-8353. For more information about NAGBC please visit www.northaltongodfreybc.com
Information provided by the North Alton-Godfrey Business Council.
Business Additional Links
Related Pages