Related Pages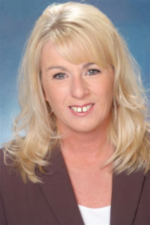 The Village Clerk's Office is sadden to report that The Village of Godfrey's Clerk, Bethany Bohn, has passed away on Thursday, March 16, 2023.  Our thoughts and prayers go out to the family and friends of Bethany.
All Legal notices are published through the Clerk's Office.
The Clerk holds regular office hours to perform the necessary day-to-day functions of the Office of the Village Clerk.
The Village Clerk, an elected official, attends meetings of the Village Board, keeps records of its proceedings, publishes and attests to all resolutions and ordinances passed by the Board. The Clerk also attests to all contracts of the Village and other documents.
The Village Clerk is responsible for keeping the official minutes of all other Village Boards, Committees and Commissions, as well as maintaining the Village Code. Local, State, and Federal election information is distributed and absentee voting and voter registration is conducted throughout the year.
The Village Clerk also provides additional functions from the Madison County Clerk's Office:
Clerk's Office Hours: Monday – Friday, 7:30 a.m. – 4:30 p.m.

In the Village Clerk's Office
Village Clerk's Additional Links
Related Pages