Related Pages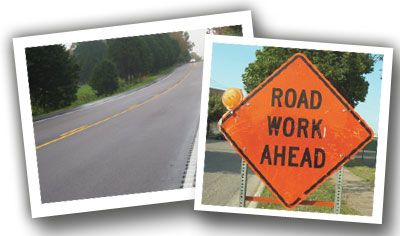 The mission of the Village of Godfrey Public Works Department is to provide quality service and a quality product at a fair cost to tax payers, while assuring that our streets, sidewalks, and all Village right-of-way (R.O.W.) are safe for the motoring and pedestrian traffic.
Under the management of Jim Lewis, Director of Streets and Public Ways, the Department has 7 full-time union employees (Teamsters Local Union No. 525) and a Senior Purchasing Agent. The staff is responsible for maintaining approximately 100 miles of Village streets, sidewalks, storm drains, culverts, street signs, snow removal, tree management on Village R.O.W., street sweeping, mowing Village R.O.W. and maintaining all the equipment necessary to do the job.
Godfrey residents are the eyes and ears of the Village.  If you come across any issue related to Village streets, sidewalks, etc., please contact us immediately.  A return call will be made within 24 hours.
Streets/Public Works Office Hours: Monday – Friday, 6 A.M. – 2 P.M.

In the Streets / Public Works Department
Streets / Public Works Additional Links
Related Pages