Related Pages

Family Fun Fest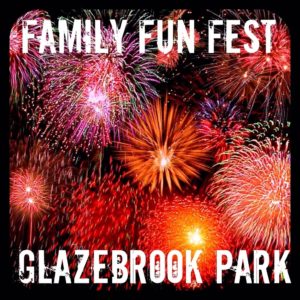 BLAST OFF your Independence Day celebration with the Village of Godfrey Parks and Recreation Department by attending the 4th of July Family Fun Fest at Robert E Glazebrook Park located at 1401 Stamper Lane, Godfrey, IL beginning at 5 pm with activities continuing through until the FIREWORKS at 9:15 pm.
The event will kick-off with a Patriot Bike Decorating contest for children ages 5-11 years.  Children should dress up their bikes and bring their patriotism out to be judged following a short bike parade around the park.  Entry forms are available at the Parks office, 6810 Godfrey Road, Godfrey or by clicking here. Participants must be pre-registered by Friday, June 28, 2019 to participate in the contest.
The Parks Department is currently looking for high school age and older volunteers to assist with the activities during the festival.  There are also vendor spots available for the event.  Volunteers and vendors should contact the Godfrey Parks office at 618-466-1483 as soon as possible to register to participate in this great, family fun event.  Additional event information may be found on the Parks and Recreation Facebook page.   Additional vendor information can be found here.
Thursday, July 4, 2019 at Glazebrook Park from 5 – 9:30 pm

Parks and Rec Additional Links
Related Pages