Related Pages

The Great Godfrey Maze is available for field trips. Bring your students to explore the exciting 7-acre corn maze.  The maze is available for field trips throughout the school week (Tuesday-Friday).  Reservations must be made ahead of time with the Godfrey Parks and Recreation Department @ 618-466-1483.
The cost for educational field trips is $4.00 per student with a minimum of 50 students. Adult chaperones must be supplied at a ratio of 1:10. Chaperones will not be charged the fee unless they are above the 1:10 ratio. If school groups would like a feast (lunch w/hot dog, chips, fruit, and soda) provided by the Great Godfrey Maze, the cost is $7.00 per student.
Classroom materials for before and after the field trip are available for teachers that have scheduled a field trip. A password will be provided when the field trip is confirmed.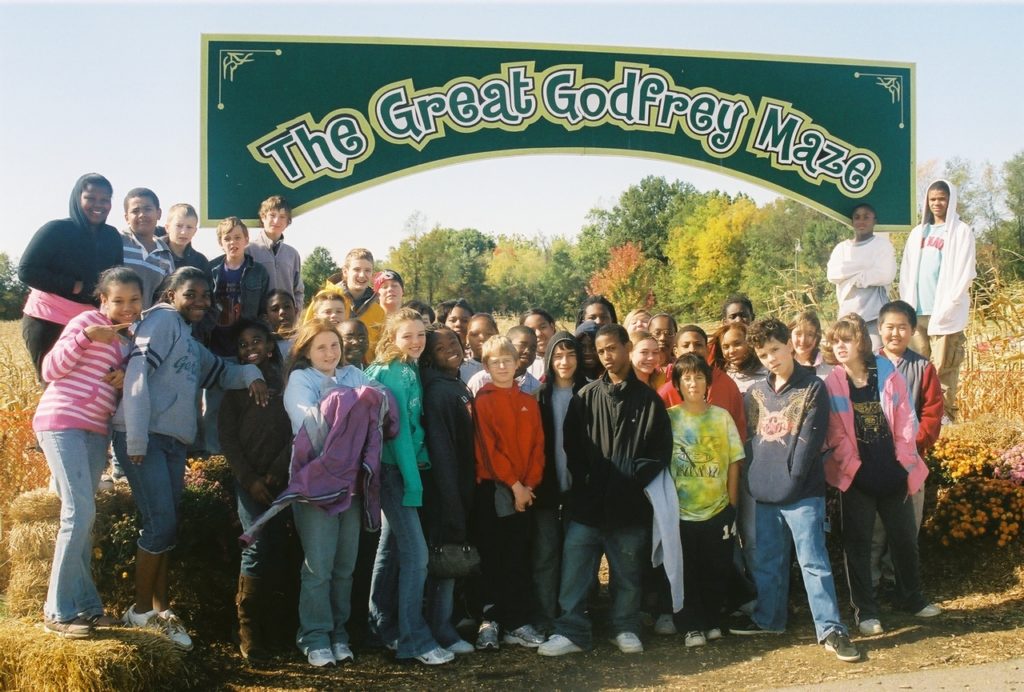 Parks and Rec Additional Links
Related Pages