Related Pages

Youth Soccer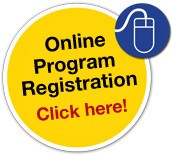 Soccer is one of our most popular programs. To that end, we offer a league in the fall as well as our Rookie program for children ages 3-5.  We also host camps during the summer.  Please click on the selections below to learn more about each offering.
The Godfrey Parks and Recreation Department offers a youth soccer league for children in grades K-8. The fundamentals of the program are to have fun, build sportsmanship and learn basic soccer skills through team practice and league play. Practice will begin in August with an eight week season of game play beginning August 25th, 2018. All games are scheduled to be played on Saturdays. All games will be held at Glazebrook Park. Leagues will be broken down by grade level: K-1, 2-3, 4-6, and 7-8.
Registration is closed for the season.
Parks and Rec Additional Links
Related Pages